Creative and ingenious mindset
Driven and passionate about the creative process and making interior pieces, Nicklas Lohmann has designed items true to the natural and authentic DNA which you find throughout the Muubs collection.
His creative and ingenious mindset has resulted in multiple raw designs like the Furo collection – a  partly mouth blown glass series with an organic and unique shape that fits the natural grip of your hand.
LIGHT AND ELEGANT DESIGN EXPRESSION
The Austin collection is composed of different materials of both leather and iron that creates a beautiful and varying black surface that you must touch. The combination creates a graphic and raw look for your decor.  The elements in iron and leather can be swapped around to create your own individual table.
Decorate with contrasts and create your own style
Put a personal touch on your home by choosing a table with contrasting colors such as black or a combination of several shapes. With the Austin collection you have both options. There are two different shapes in the series: square and long, so you can choose the one that best suits your living room. The dark color compliments both light shades but is also beautiful together with other dark colors.
Austin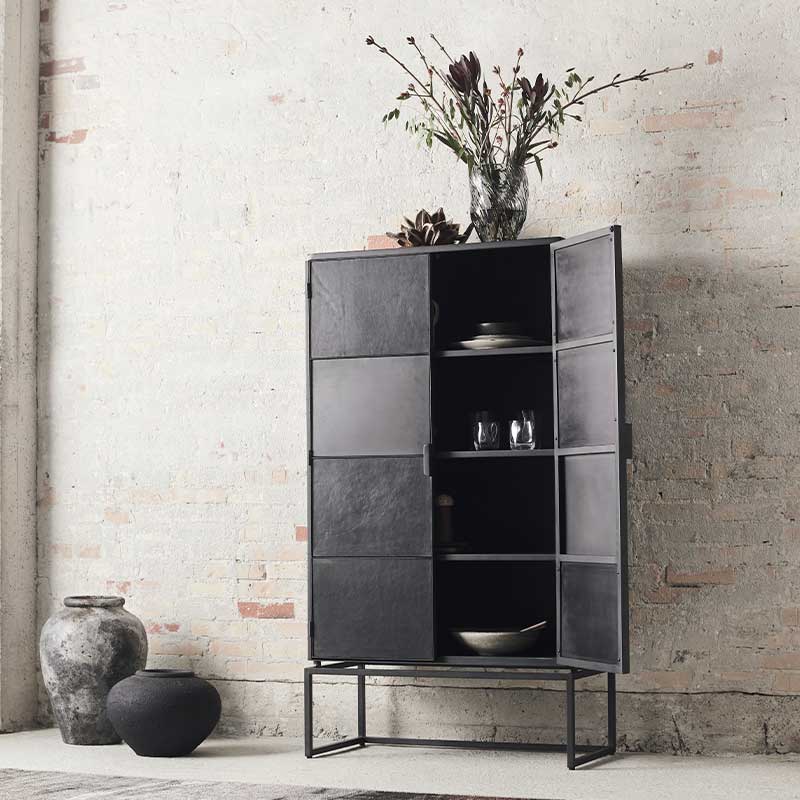 Inspired by water
Furo was created with a meticulous attention to the form of the glass. With the use of 3D printing, Nicklas refined the shape step by step until the right form was achieved.
Especially Furo is a collection Nicklas Lohmann is very proud of. He eagerly elaborates:
"The inspiration behind the Furo collection was the floating dynamic movement of water combined with the philosophy of wabi sabi – the idea that things have value within their imperfection.
To me, what makes this design great is the unpredictability of the form."
Furo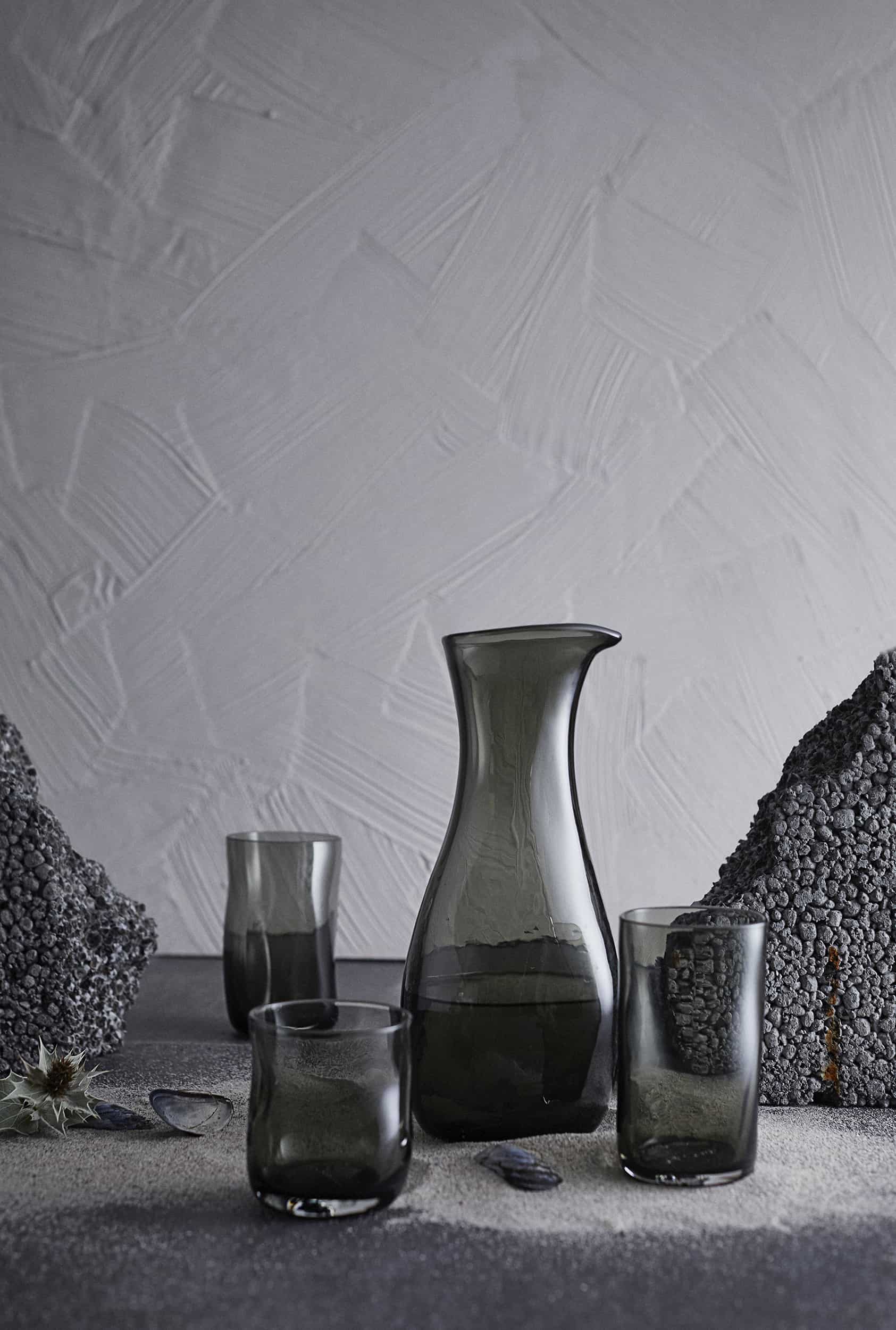 Nicklas Lohmann is passionate about finding great solutions to design and focuses on the user experience. He often has a functional approach in terms of production technique or materials, whilst still keeping close attention to the aesthetical value of the item.
He states:
"I have a analytic mindset, and when I design a new product I always have the user experience in centre. Though the production technique, and the special proporties of the material is something I always include early in the process."
Sway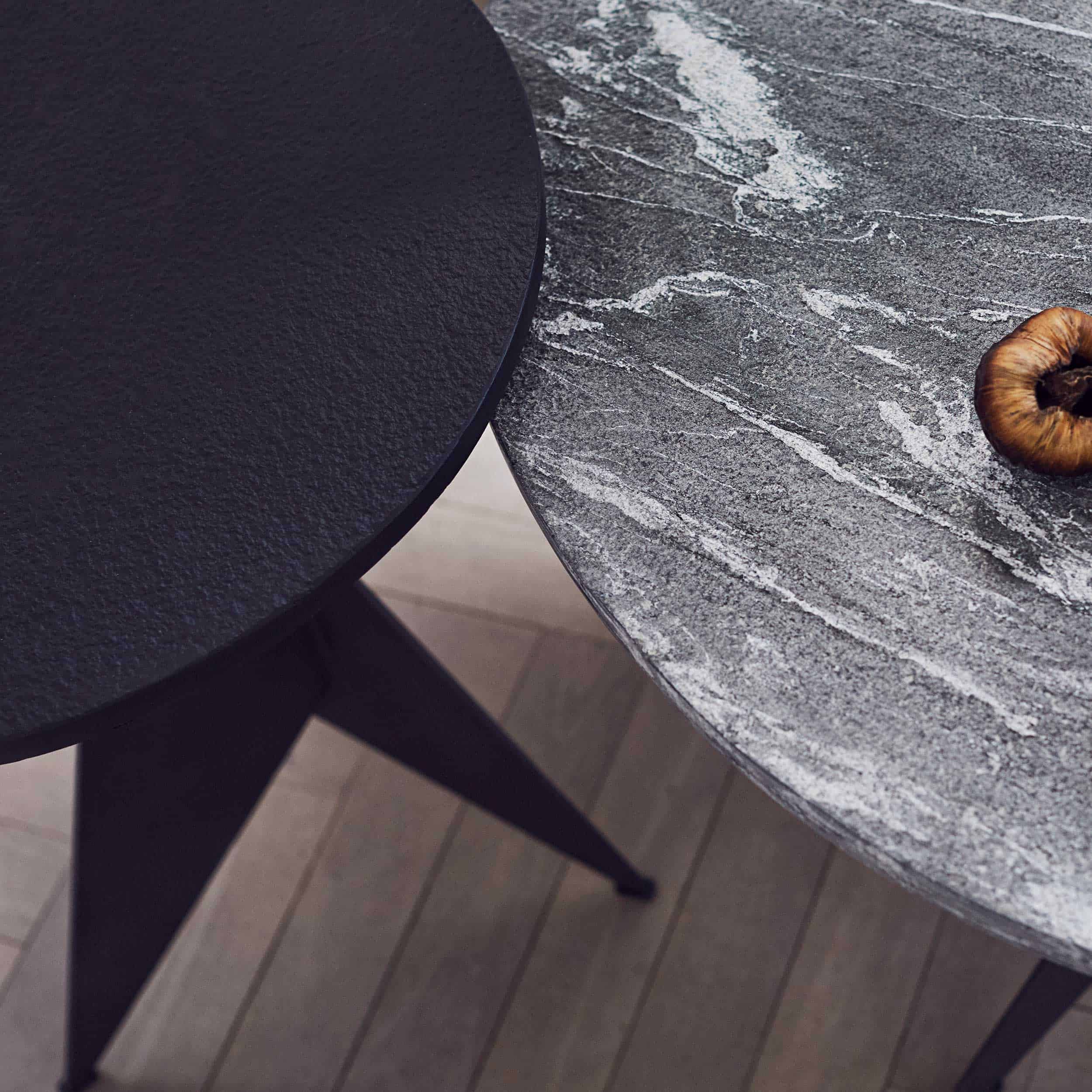 Explore some of Nicklas Lohmann design here