Tetra celebrates the value of community with a harmonious blend of comfortable design and modern details, combining aesthetics and functionality in a stylish chair. Designed by Says Who, the chairs feature an organic backrest, invitingly padded seat, and rustic legs, united in a beautiful combination of natural materials that embrace simplicity and clean lines.
Design: Says Who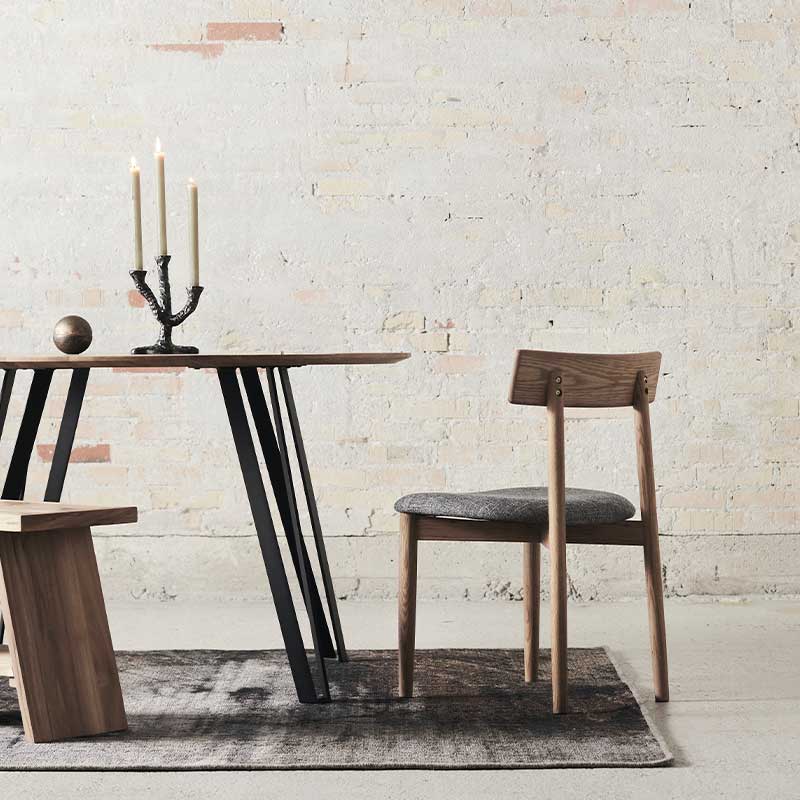 A simple and organic design in a stylish combination
A simple and organic design in a stylish combination, the chair exudes an exclusive and majestic expression that highlights the wood's beautiful nuances. Exciting contrasts between the soft and hard, light and dark, and rustic and elegant characterize the chair as an ageless beauty that brings personality and soul to any interior.
The name is inspired by the chair's beautiful design elements that seamlessly blend function and aesthetics. With its thoughtfully placed legs, the Tetra chair invites you to sit down and experience the value of presence and community. Embracing modern living, Tetra invites to memorable moments around the dining table without compromising on design and comfort, adding warmth and style to any interior.