Elegant forms and beautiful brass frame
The beaten brass surface is what characterizes the Hitch collection, and what makes these products special and unique.
The products in both organic and regular shapes have a beautiful and diverse surface, with alternation between a matte and a more reflective finish, which highlights the beautiful qualities of the casted aluminum material.
The beautiful tabletop in antique brass adds a warm expression to the room, while the iron frame adds something raw to the furniture.
Design: Birgitte Rømer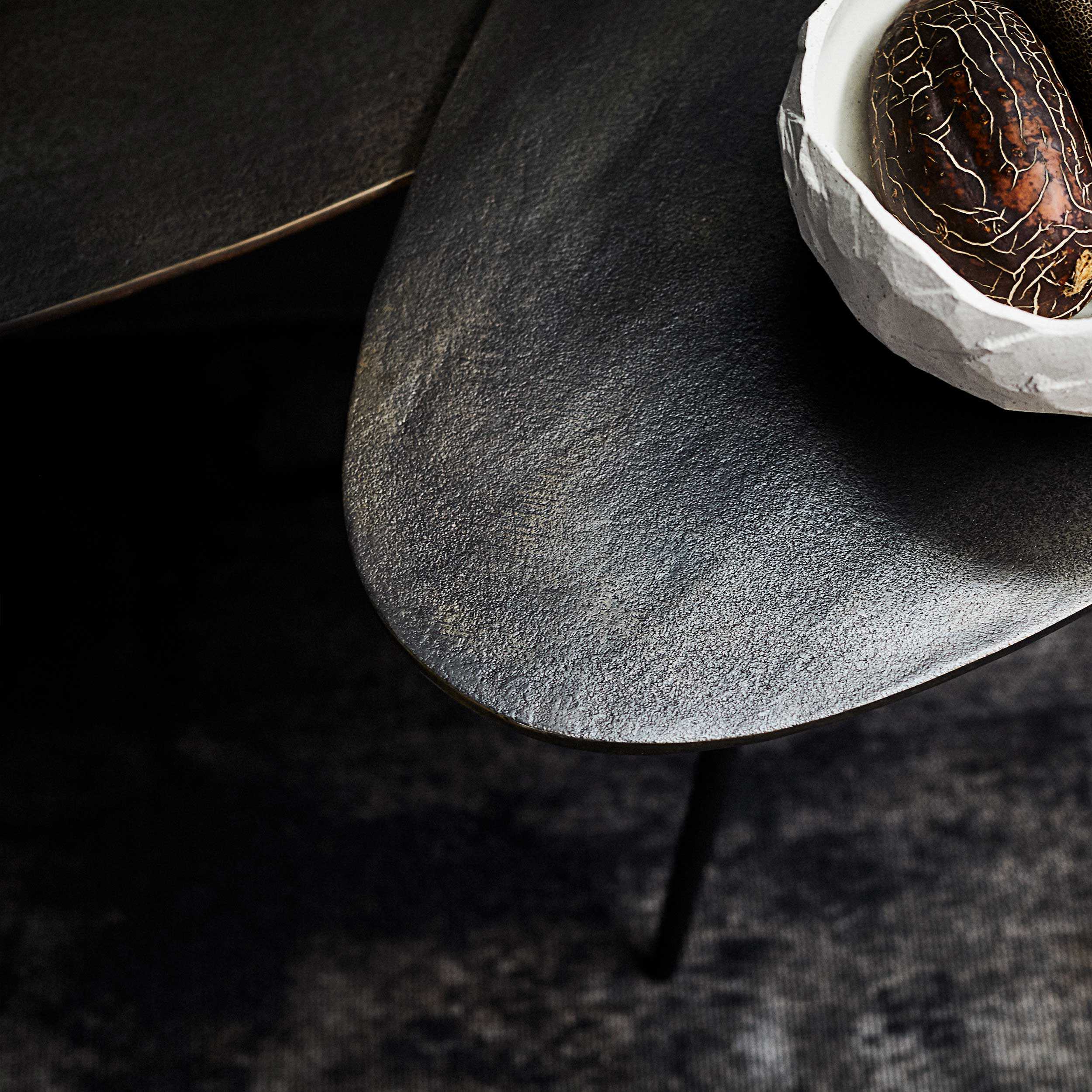 SETTING THE STAGE FOR BEAUTY
Hitch is a unique, elegant and practical collection of small furniture you can use in every room of your home.
They set the stage for beautiful interior design and adds a rawness trough the beaten surface.
The small shelves on the square coffee table, desk and console table are ideal for storing of small items, magazines or beautiful decorative items.