Made by Riverstone
Created with an instinctive love for beauty and the originality of nature, Valley is a range of unique kitchen and home accessories that add soul and authenticity to the home, shaped and created by nature.
The raw and organic expression of the series embraces the imperfect and charming nature and plays with the imagination to create rustic contrasts in your home.
Design: Birgitte Rømer
Valley – Designet af Naturen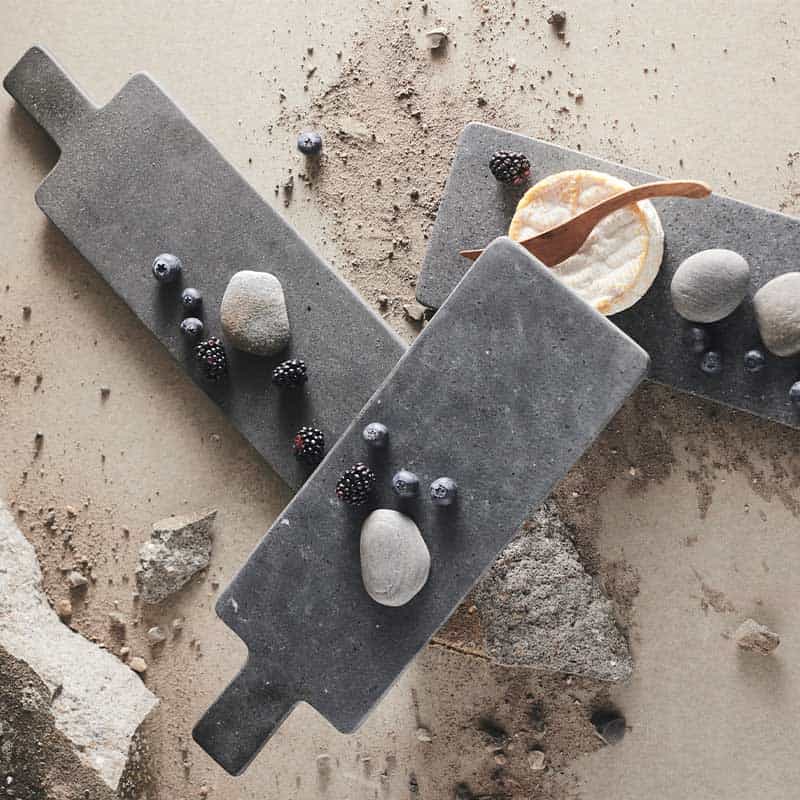 The Valley series is a tribute to simplicity, honesty and the beauty of nature
Each product is a work of art, handcrafted from Indonesian river stones found along riverbanks and coasts, bringing natural forms and materials into the home. Each product has a beautiful, polished surface but maintains its rustic and authentic expression on the outside.
The series celebrates imperfection, and each product attains a unique character. Enjoy the tactile surfaces of the Valley series as you serve your meal on the beautiful stone plates, or decorate your kitchen with Valley, adding a unique dimension of beauty and originality.