A SIMPLE AND ORGANIC DESIGN IN A STYLISH COMBINATION
A simple and organic design in a stylish combination, the chair exudes an exclusive and majestic expression that highlights the wood's beautiful nuances. Exciting contrasts between the soft and hard, light and dark, and rustic and elegant characterize the chair as an ageless beauty that brings personality and soul to any interior.
The name is inspired by the chair's beautiful design elements that seamlessly blend function and aesthetics. With its thoughtfully placed legs, the Tetra chair invites you to sit down and experience the value of presence and community. Embracing modern living, Tetra invites to memorable moments around the dining table without compromising on design and comfort, adding warmth and style to any interior.
Tetra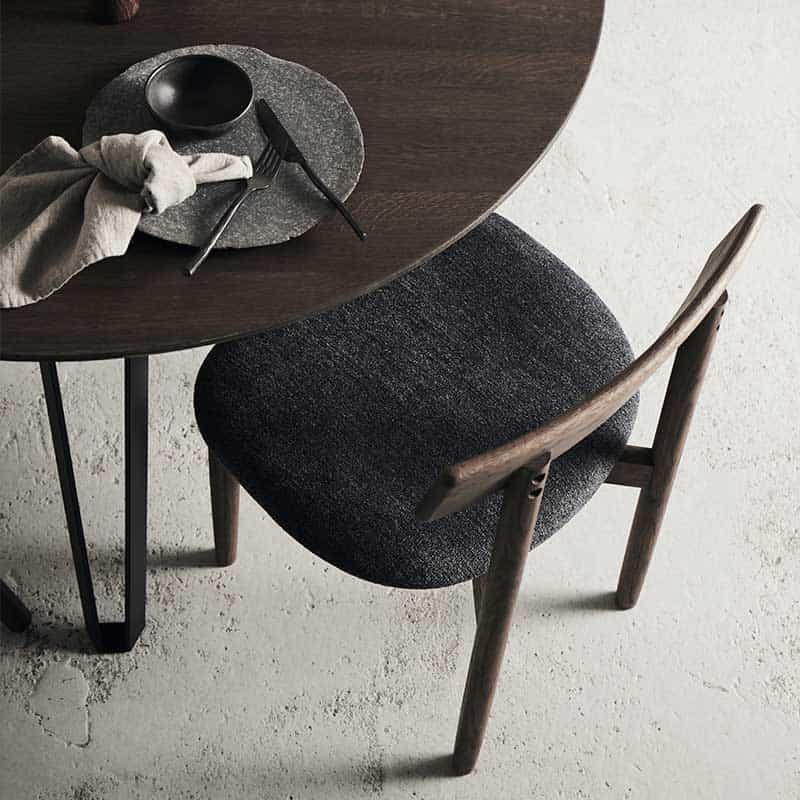 Beautiful design details
The Wing cupboards combine the durability of solid oak with sharp and defined powder-coated metal legs in a unique storage cabinet in Scandinavian design.
The combination of the sturdy material and light design allows your storage to be a seamless extension of your home.
Wing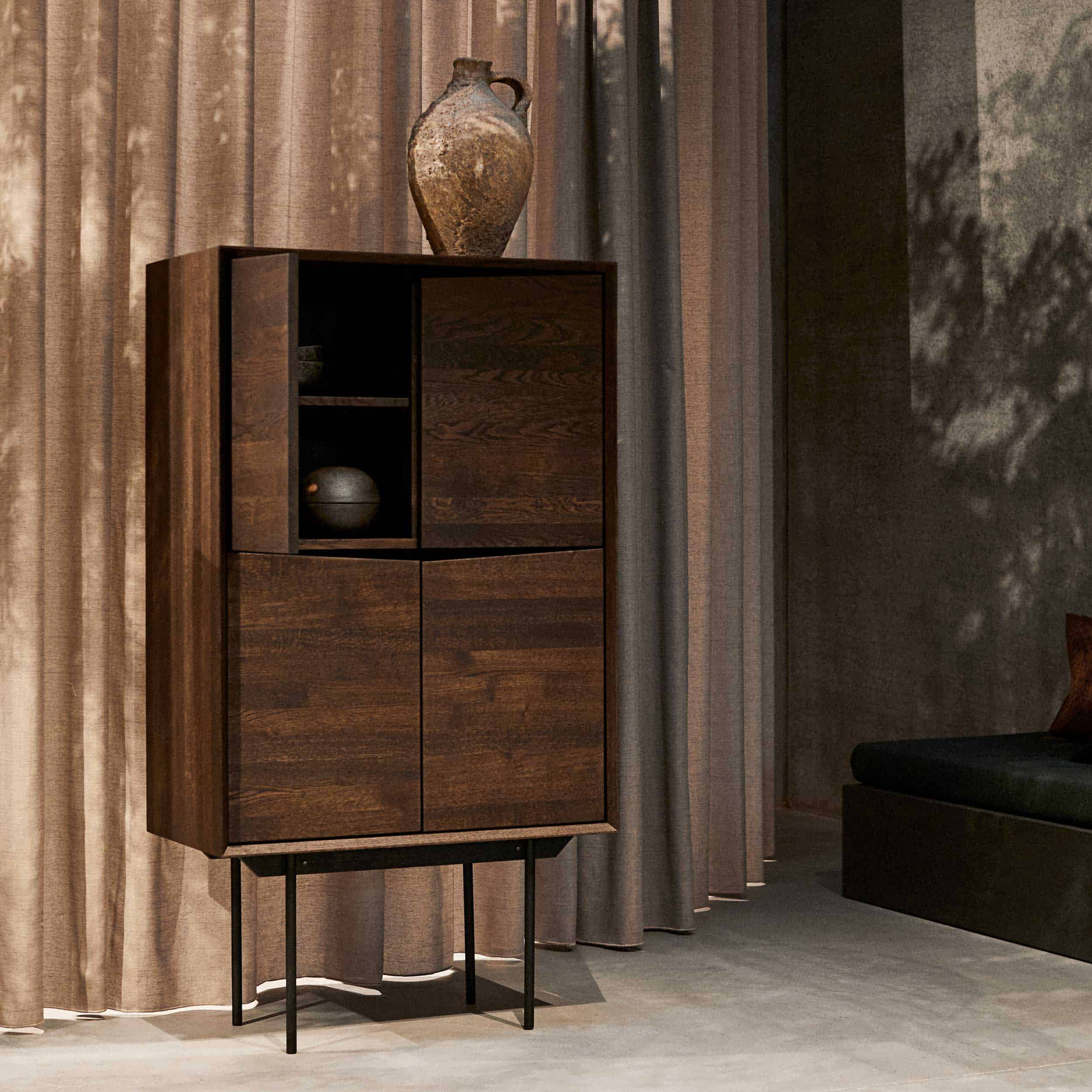 Scandinavian and raw design brought together
The Space tables are Scandinavian and raw design brought together in a contemporary and modest series of dining and coffee tables.
The tabletops are available in smoked oak, natural oiled oak and black stained oak, which are placed on top of a dynamic shaped metal frame in black, powder-coated iron.
The dining tables include tabletop extensions.
Space
Subtle details that frames the chair and brings a refined design
Made with defined lines and angles the Chamfer chairs have a recognizable and distinct look.
The subtle details frame the chairs and bring a refined design.
Every chair in the collection, which includes both dining room chairs, lounge chairs and barstools, is upholstered with stonewashed canvas and have black powder-coated legs, which create disparity and a unique contrast in terms of texture.
The comfort in the Chamfer chairs is unique beacuse it is so high. The form and upholstering makes it a very comfortable chair all night, which is not common for a dining chair.
The Lounge chair invites you to take a relaxing moment with your feet up on the Chamfer stool while enjoying a good book.
Chamfer