Valley - Unique stone tableware
Find your roots and enjoy the tactile surfaces when you serve your dinner arrangement with the riverstone plates from the Valley collection.
The riverstone series bring nature's own shapes and edges to your dinner table. Valley has a polished surface but a raw, natural unpolished edge.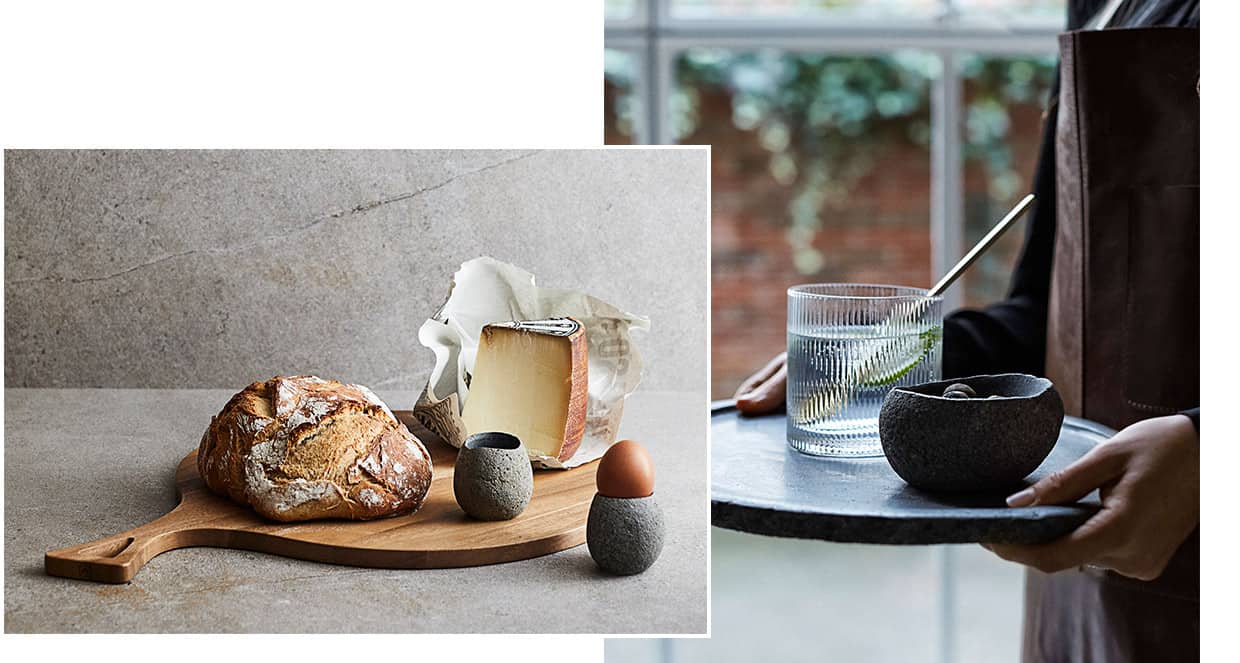 Designed by nature
Valley consists of unique products that have been shaped by nature.
You will find trays, plates, bowls, etc. varying in both size, shape and nuance, just like rocks you find on the beach.
Read more about Wabi-Sabi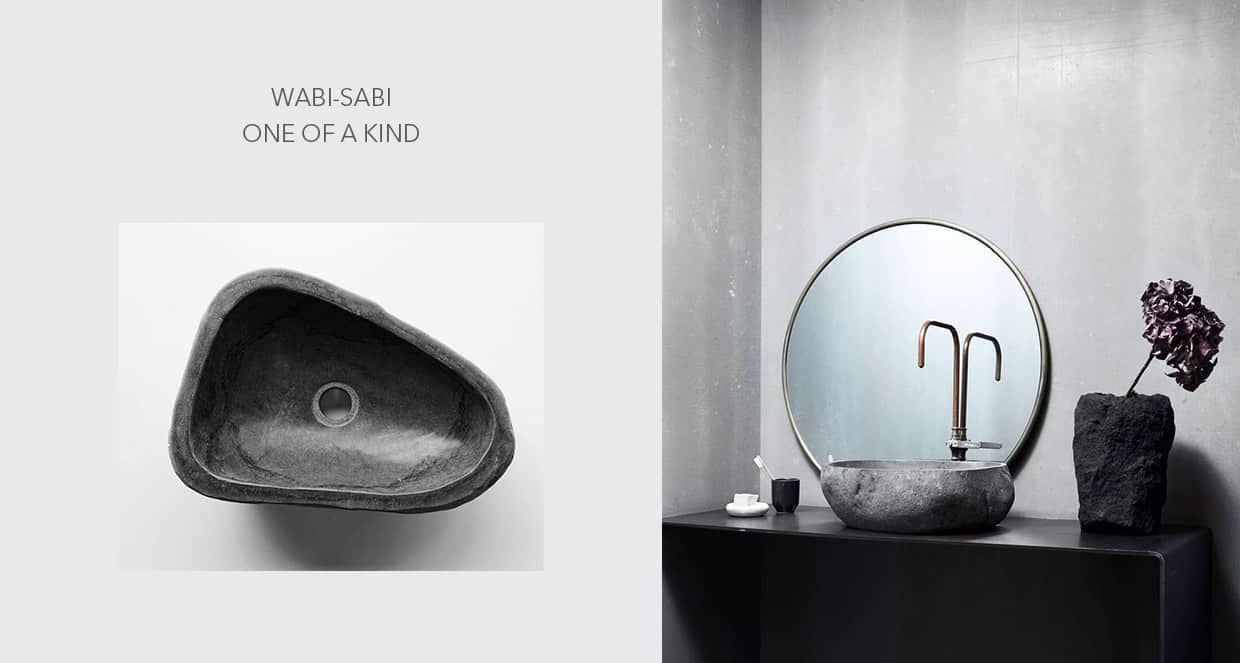 Natural beauty
Riverstone is the ideal material to use in the kitchen as well as for pure decoration.
The stone gives the home a raw expression attributing soul and edge to the room.
As a decorative element, the Valley trays can be adorned with candles and ornaments in the living room, or used for gathering your spices and oils in the kitchen.
Present your brunch, serve your cocktails or use it as a cheese plate, or even a steak tray for barbecues.
Natural storage
The Valley jar with lid can be used for storage of delicacies in the living room or the fridge but is also ideal for bathroom necessities such as buds, cotton pads, or toothpicks.
Use the riverstone jar if you need a safe place to store the keys in the hallway, paper clips in the office or when you need something to safely keep the jewellery you use most often, so it won't disappear.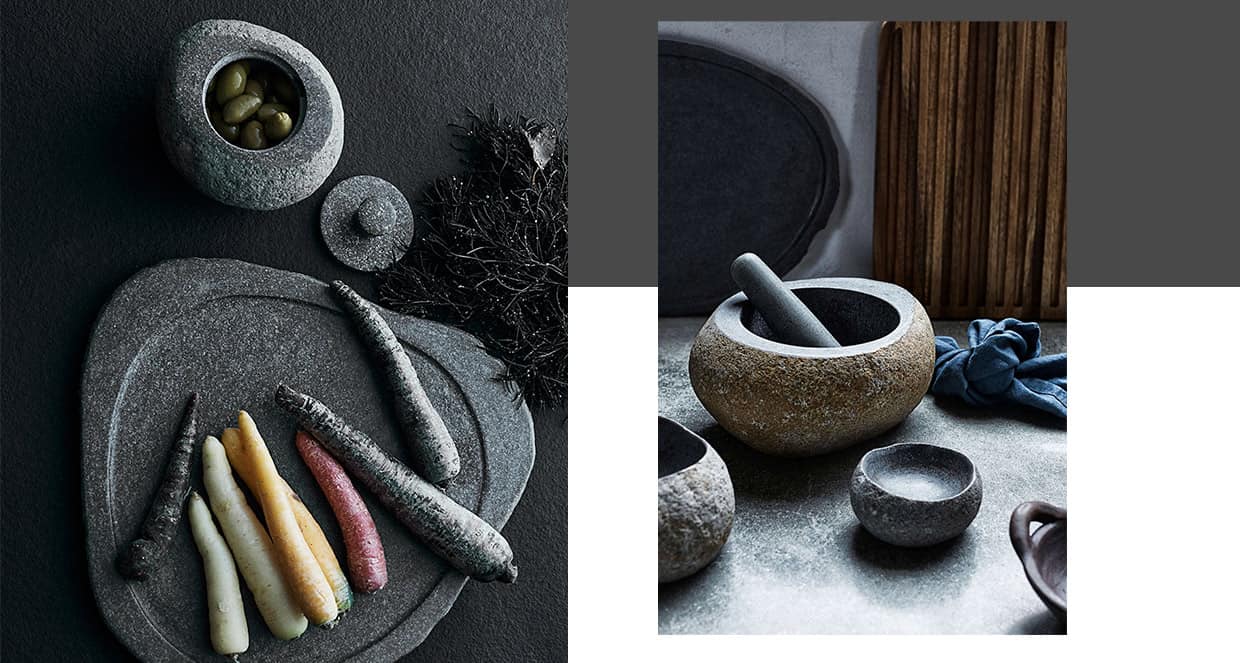 Mixing materials
Unite the raw, strong element of Valley with the transparent and soft Ripe series inspired by the water that shaped the riverstone collection.
Explore the Ripe series